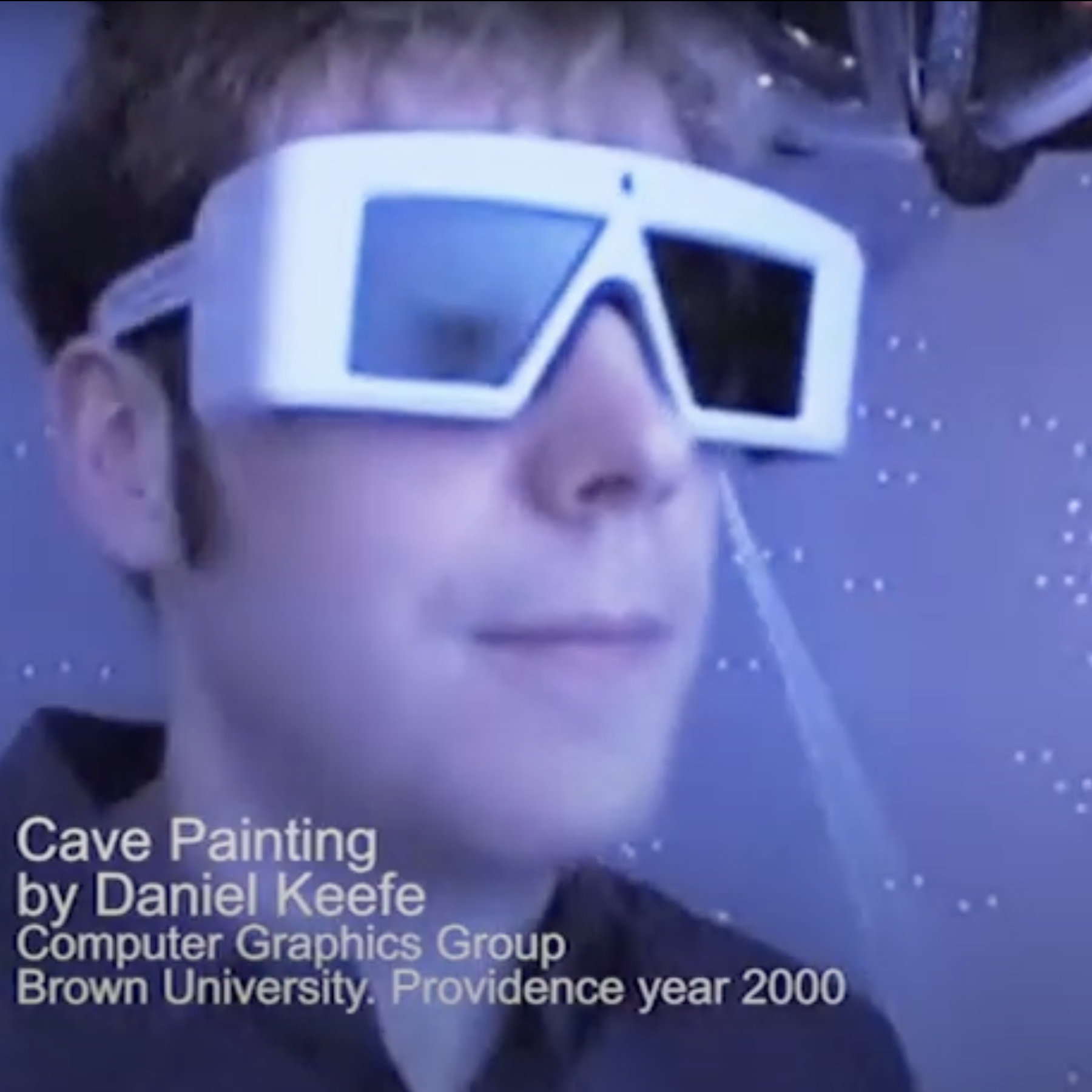 YouTube Gold? French film crew unearths early footage of CavePainting.
Check out young Prof. Keefe!
May 11, 2017
Dan Keefe says:
When I was a first-year graduate student, a French film crew came to film us in the Cave for a piece they were creating for the exhibition Electralis in Belgium. They captured footage of several projects, but I remember they were especially taken by CavePainting. At lunch, I remember one of them said if a lovely French accent... "my life was before the CavePainting, and after the CavePainting." What fun!
A few years ago, one of the crew members contacted me out of the blue and said they were excited to have found this old footage, which you can now check out on YouTube.