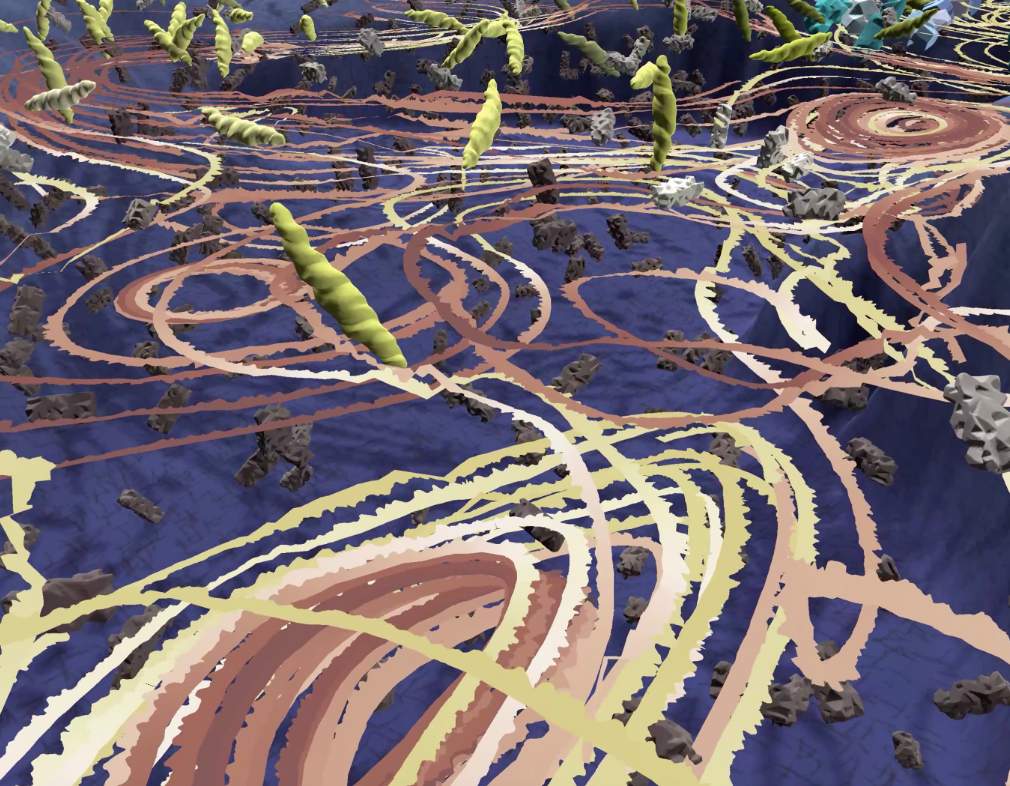 Sculpting Vis Featured on CG&A Cover
The IV/LAB's NSF-sponsored project on artistic design for scientific visualization is the cover feature for the Jan/Feb issue of IEEE Computer Graphics and Applications.
January 26, 2021
The project makes it possible for traditional artistic practices (e.g., painting, sculpting, drawing) with physical media to be used to design data-driven immersive visualizations of science. This radically expands the visual vocabulary that can be used to encode scientific data, enabling climate and other scientists to move from data to insight.
View the January/February 2021 Issue of CG&A