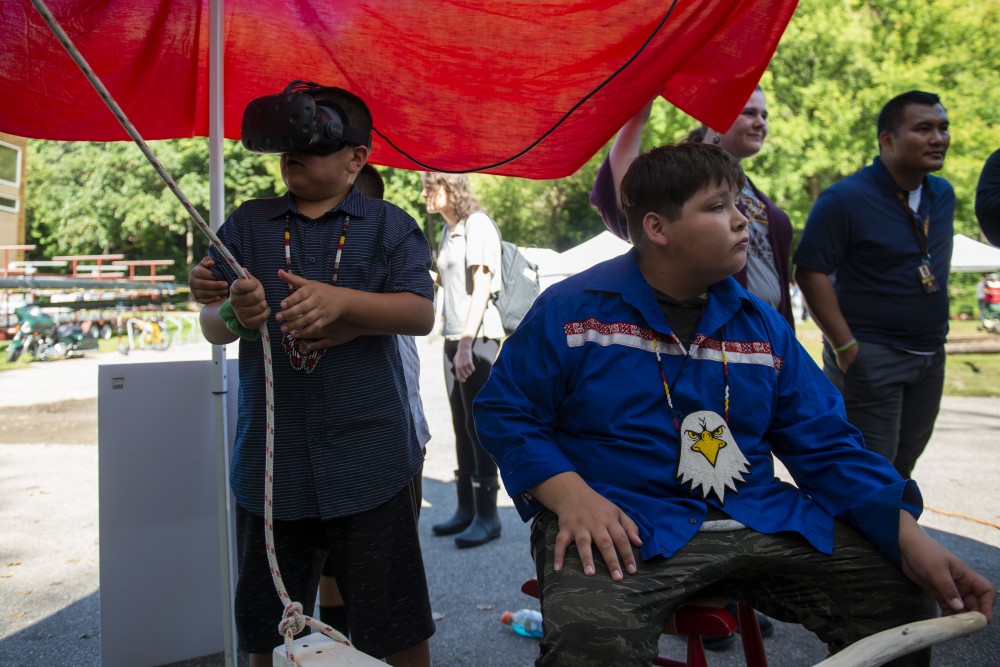 Using canoes and virtual reality, local project explores Indigenous traditions
A project funded by the provost's Grand Challenges Research brings Indigenous communities together while advancing science and technology.
September 20, 2019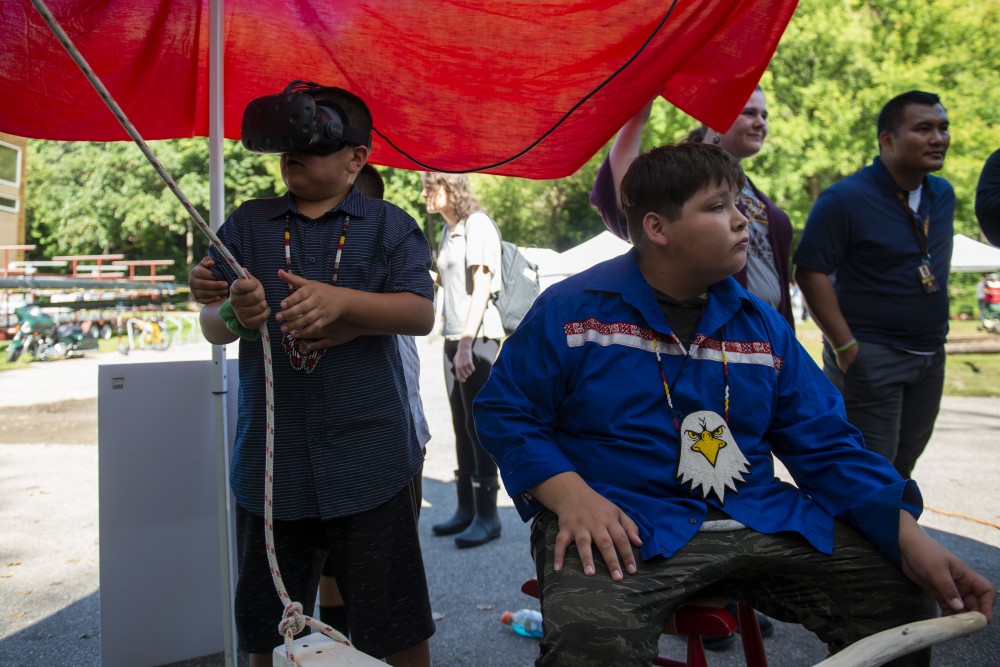 Ganebik Johnson wears a virtual reality headset and attempts to steer a canoe at the "Navigating Indigenous Futures" event on Thursday, Sept. 19, 2019. -- Photo Credit: Jack Rodgers
Researchers at the University of Minnesota developed a virtual reality canoe simulator as part of a larger project that aims to revitalize cultural Indigenous traditions.
Professors Vicente Diaz and Daniel Keefe, among others, have led a team to bring Dakota, Micronesian and Ojibwe communities together in a project called "Back to Indigenous Futures." The project — shown during President Joan Gabel's inauguration week — is part of the University provost's Grand Challenges research.